Sports is not exempt from all the problems that we usually witness and denounce when we talk about politics or militancy. Therefore, it is influenced by the culture, institutions, and society in which we develop. Sports produce and reproduce meanings.
If we want to talk about it, we must also understand it as a direct reflection of those disciplinary devices. One of the many problems that arise, and we normalize is the wage gap.
In recent years, progress has been observed in relation to the conquest of rights by historically violated and excluded individuals. However, it is evident that we are at a disadvantage, and that the struggle to make visible and change paradigms is far from stopping or being abandoned. It is important to remain active in militancy, create new ties, and press for the new generations to be able to grow in a terrain with equal treatment and opportunities.
Most women who dedicate themselves to sports still cannot make a living from it. The cases of those who succeeded in merit and economy are few, but even with that well-being assured, they are far from comparing themselves to male colleagues.
«Many players, including members of national teams, either lack any salary or only receive a daily allowance, generally insufficient. This means that many must choose between working and training, which directly limits their preparation and performance possibilities. At the same time, when they receive income, they indicate that it is considerably lower compared to what male players receive, both in what clubs pay and in the economic prizes that tournaments distribute» (Observatory of Discrimination in Sports – INADI – August 2020).
I asked Barbi Rivero (who will be the protagonist in the fight against Daniela Bermudez for the Argentine Featherweight title on Saturday, April 22) if she was aware of the wage gap and how it affects her daily life.
«I am aware of the wage gap because I am not just a boxer, but I am also a partner of my trainer, unlike the relationships that boxers have with their trainers. In our school, we know how much we will earn and how much is earned in the world. I always have to compare the gap because it is within the margin. For example, I fought for a world title of an important association, and I bought a Corven motorcycle and put a fixed deposit that was not much. Then I have a teammate who fought for a position in the same world organization, a ranking of that same world organization that I won the title, and the guy bought a house, a car, and saved some money to survive until the next fight. The difference is huge, it's not 300% or 400%, it's almost 3000% difference between men and women. The excuse is always that women fight for less time, but for example, Amanda Serrano filled Madison Square Garden and was the first woman to win 1 million dollars, it's great and I applaud it, but it's still little compared to the man who filled Madison and probably earned 10 or 20 million dollars. We have to unite, it's not easy because it's very complex for women, we work, study, some have children and also train double shifts. It's very difficult, but sometimes passion makes us do things that seem impossible when we think about it rationally. There is also a reality and it's a matter of pride. I come from making my career in a self-managed way with my trainer because I rarely appeared on TV, and I have many title fights, which is quite a feat for a woman. Maybe some make an offer, and I don't take it because it seems low, not to discredit women's boxing, but there are others who take it because they need the money or they are afraid they won't be called again.»
Historically, women and gender non-conforming people were excluded from the sports system. Several personalities in the boxing world, for example, have strongly spoken out against these injustices. A few years ago, Mariana «La Barby» Juárez spoke up: «I've done twice as much as 'Canelo' and I don't earn the same because I'm a woman. I've had renowned opponents, won my titles as they had to be won, I'm a three-time world champion, I don't belittle that, but at the end of the day, it's a guy who has known how to take advantage of things.»
She acknowledged that she has to work twice as hard and fulfill the roles of athlete and mother. «I have to do those two roles, do extra things, and really the pay we're receiving as women is less than half, it's a mockery.»
«In sociology, the first studies that in some way contemplated the existence of care work were situated in the 1980s, by the hand of some Italian and Anglo-Saxon sociologists. They highlighted the invisible work that adult women do to care for life in welfare societies. Thus, the work performed from homes was valued for its own characteristics and for its importance in caring for and ensuring the well-being of people.» (Mazzeo, V. and Bocchicchio, F. 2021)
Women perform 70.2% of all unpaid care tasks, while men contribute only 29.8%. Women dedicate, on average, 6 hours and 31 minutes to unpaid work, while men only dedicate 3 hours and 40 minutes.
In turn, the human capital theory explains that there is a direct relationship between income and acquired work skills. For women, the heavier burden in care work limits their ability to invest in «human capital,» generating a clear difference with men and lowering their wages.
This is how we end up having to divide 24 hours a day between sleeping, working to achieve an income consistent with the average life, performing unpaid care tasks, and training to pursue a dream as a professional athlete. Simply impossible.
The gender pay gap is one of the factors that separates us from equality of conditions today and exposes us from various fronts to the socioeconomic inequality that seeps into women's desires to achieve a professional and dignified future.
In 2022, the top 100 highest-earning athletes in the world are dominated by men, with only 2 women appearing on the list: Japanese tennis player Naomi Osaka, with earnings of 53.2 million dollars, and American tennis player Serena Williams, with 35.3 million dollars in winnings and sponsorships.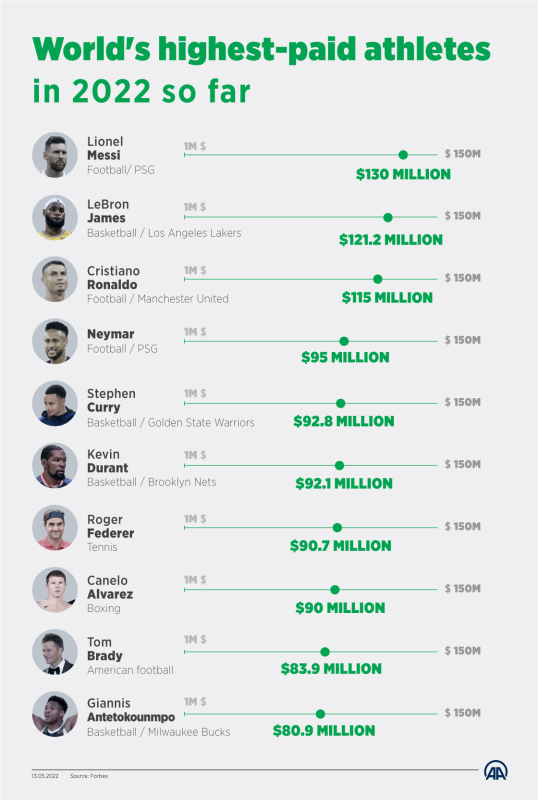 Is it the same work, the same salary? The physical damage is identical and does not discriminate by gender. For those who box, their fists are their weapons of attack, their shield of defense, and they put their bodies at the disposal of the sport, aware of its exposure and risks.
But the toll of a contact sport is also poorly compensated compared to boxers of the same category, weight, and training.
«In ten years, I've had over 60 points on my face and multiple concussions. I've spent nights almost passing out in the sauna trying to make weight. I don't mind a tough fight for the right paycheck, but I've worked too hard my whole career to end up making $25,000 because I'm not that desperate. Do the people who organize the fights understand the risks we take? I chose this path, but I just want what every fighter deserves, to be compensated fairly for risking my life» replied professional boxer Heather Hardy, who was at the center of controversy for daring to publicly mention that she rejected seemingly million-dollar offers because she cannot afford to expose her body for so little at over 30 years old.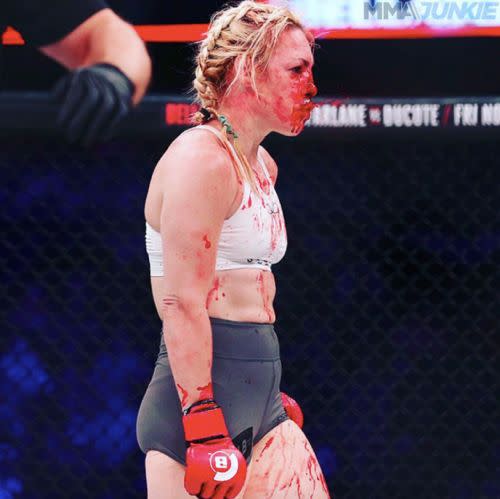 «So little?» Criticism was swift, with thousands of anonymous and not-so-anonymous voices expressing their discontent on social media, claiming she can simply do something else or that women's boxing doesn't sell and it's not their fault.
As if in any case, the sale of a product like the spectacle of a historically masculine sport is the responsibility of the same people who practice it at a ridiculously high disadvantage.
It is insulting to blame boxers, trainers, and technical teams who work hard in a hostile and prejudiced environment for consumption.
For example, the lack of sponsors is related to the little media coverage that most of these sports receive in their female version.
It is difficult to think of a solution to disengage from the media bombardment exercised by the media. They are a fundamental influence on public opinion, presenting themselves as social agents that continuously potentiate and reproduce stereotypes, often without any social responsibility or care.
However, I believe that we can bet on emerging spaces for dissemination with new sports models based on collaboration, diversity, and respect that deserve to occupy places and be heard.
Boxing is a wonderful sport, and female boxers give their all to achieve the same goals. They put their body and soul into it, and their passion transcends borders, breaks prejudices, and paves the way for future generations.
Training boxing is a beautiful journey, full of electricity, vertigo and euphoria. Getting on this subway of passion is the decision that will change your life.
But please be careful… and mind the gap.